Additional info MATS & COASTERS
NOOBLU placemats & coasters are made of a high quality 3 mm thick vegetable tanned leather. The specially developed leather has a protective washable top layer. The black finished base gives a stylish contrasting effect. We distinguish two finishes:
SENSO
smooth leather with a luxurious grain structure

CROCO
leather with a characteristic crocodile print



THE COLOURS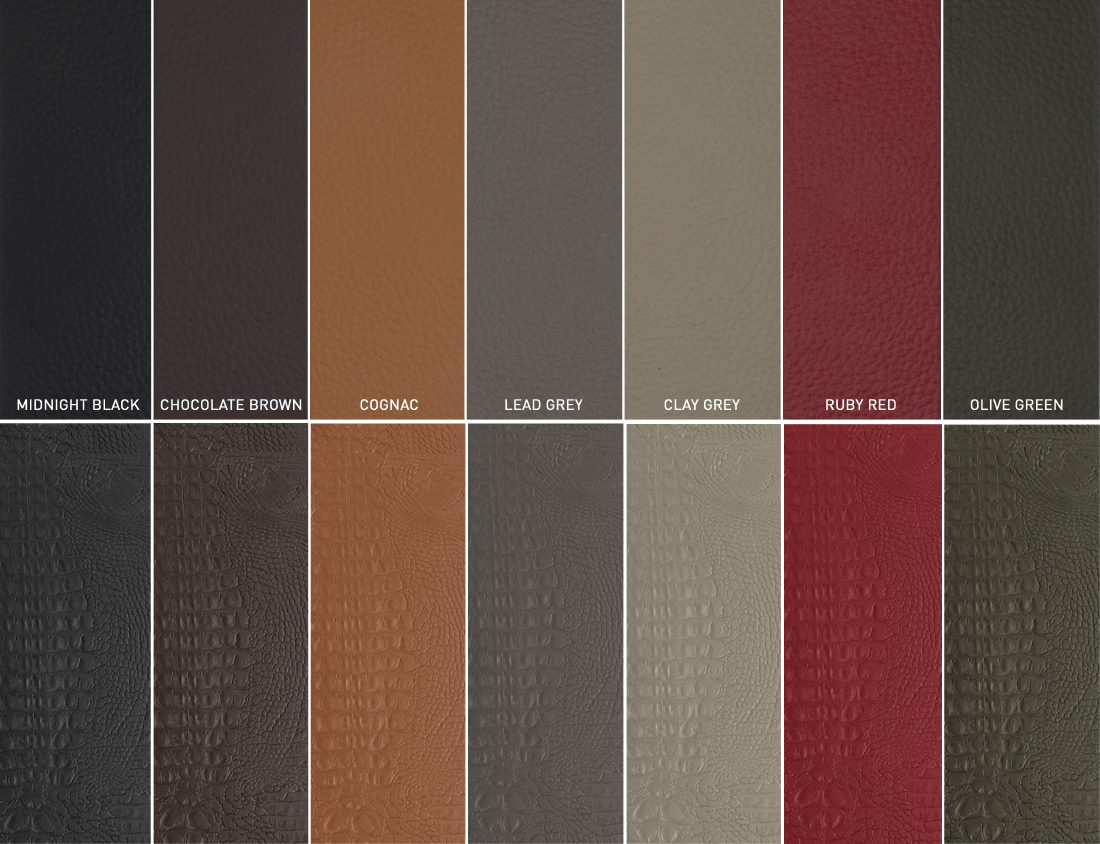 LET OP: KLEUREN OP EEN BEELDSCHERM KUNNEN AFWIJKEN


COLOUR DESCRIPTION

MIDNIGHT BLACK
An off-black between jet black and anthracite

CHOCOLATE BROWN
A dark chocolate with a little touch of grey

COGNAC
A warm tan colour between caramel and terracotta

LEAD GREY
A neutral warm grey tone tending to brown

CLAY GREY
A taupe-like light gray with a touch of green

RUBY RED
A warm soft and somewhat dark ruby red

OLIVE GREEN
A dark olive shade tending to army green

TIPS & MAINTENANCE
Never place hot objects directly on the leather. Prevent the black finished underside from becoming moist.
In that case, let the leather dry with the underside up at room temperature.
Ensure the right humidity in the house. In addition to your own health, it is also better for natural materials such as leather and wood.
Because leather has a great resilience, problems caused by moisture, or a shortage of it, can be easily fixed.
Feel free to contact us for our expertise.
Leather is a beautiful product of mother nature. Subtle irregularities are therefore inherent and characteristic.
Cleaning is easy with a soft, lint-free and possibly slightly damp (microfiber) cloth.
For a long lifespan we recommend our specially developed leathercare products.